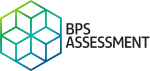 The Full 2hr Prescribing Practice Paper
Learn with PSA Prep, time yourself with the practice paper, pass with confidence
"I found these practice papers to be very useful ... they compared well with the papers on the official PSA website and were of a similar standard and layout, which really helps given the paucity of material available. I liked them as I felt they were quite specific and allowed me to practice exam technique. A large amount of the resources available consist of very general advice regarding the PSA so it was good to be able to practice exam style questions. I would definitely recommend them to other students on my course."
Why a 2hr practice paper?
We've listened to student feedback, and we understand that the most challenging part of taking your prescribing exam is timing. With all the time in the world, and your BNF, you could get a great result – but that's not reflective of the exam and it certainly isn't reflective of your future career in prescribing. So being able to practice an exam-length paper under the clock can help you perfect your exam process.
With this full practice paper, you will be able to practise the full range of question styles you'll encounter in your final prescribing exam. There are 60 questions overall in this 2hr paper, and unlimited attempts so you can practice until you're fully confident in your knowledge, skills and timing.
This paper has been written by UK experts to give you the most authentic practice environment possible ahead of your prescribing exam. We've included detailed feedback on all questions, so you can work out where you're going wrong and correct yourself next time around. 
Get 100% exam ready with BPS Assessment!
Time yourself over 2 hours with 200 marks up for grabs with our 'Practice Paper 3', which gives you the full prescribing exam experience!
This full length practice exam will get you 100% exam ready, covering the full range of prescribing questions you'll encounter in your final prescribing exam.
Use this practice paper to:
learn how to manage your time, completing all questions within the 2 hour time limit
get familiar with the exam dashboard, learning how to track your progress and mark questions for review
get 60 unique question items seen nowhere else
learn how best to approach the exam questions, consider advice provided by the BNF, NICE, drug manufacturers and SPCs and understand how to use this information together with the specific details from the clinical case scenarios
test yourself over and over until you get 100%